Say hello to Primrose + Lily's first OFFICIAL wedding!!

While I was confident running the group through rehearsal the day before, I felt like a jittery mess on the day of the wedding – that's normal right?!  I knew I had nothing to worry about, though, because Jonathan + Kaitlyn were nothing but sweet and easy going during rehearsal and the wedding day.  
Jonathan and Kaitlyn got married at The Little Herb House located in southern Raleigh.  Kaitlyn took the morning to get ready in the on-site suite with her girls, a wonderfully spirited bunch that kept Kaitlyn smiling all day, and Jonathan arrived later on with the guys to get dressed in the groom suite.  Dressed to impress, the pair met at the pond to do the SWEETEST First Look you've ever seen.  The two were nothing but smiles and tears of joy (see below for yourself!).
After a simple ceremony (where moms were flower girls!) and pictures with that spirited bunch I mentioned earlier, Jonathan and Kaitlyn made their way into the reception as the new Mr. + Mrs. Ehlers – this time EVERYONE was sporting smiles and tears of joy.  Personally, that's one of those moments during a wedding when a rush of calm comes over me.  Yes, I feel accomplished that I did my job, but it's also inspiring to see two people so invested in each other with the full support of those who matter most to them – there's hope for us all haha!
Dancing.  This.  Group.  Danced.  Line dances, slow dances, sometimes only two or three people were up there and ROCKING the dance floor – this group did it all!  I'm honored to have been chosen to be a part of their special day and thankful for the opportunity it provided.  Maybe I'll help plan a sweet little baby shower someday soon?!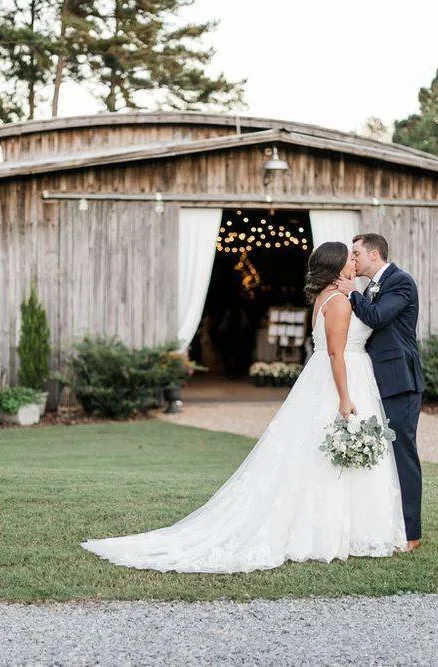 Contact Us
We would love to support you on the biggest day of your life! Please leave us what you are interested in and we will get back to you as soon as possible.